In the Toronto dawn
the sun crept silently up to the
last mortal remains of the pudgy bandit,
laid out on the sidewalk like a sacrifice.
The call went out:
Three-one-one!  Three-one-one! Come!
The City promised swift removal of the corpse.
But–political promises being oft full of air–
the raccoon remains remained throughout the day.
Not content to leave sleeping Procyonidae lie
crowds marked the site of his demise,
memorial to the adorable, nocturnal beast
with flowers, photos, Tweets, and cards,
pseudo-grief growing with the day
while #deadraccoonto began to decay.
Until by the light of the moon (a raccoon's party hour)
The City van came to gather the cadaver,
but left the flowers.
.
.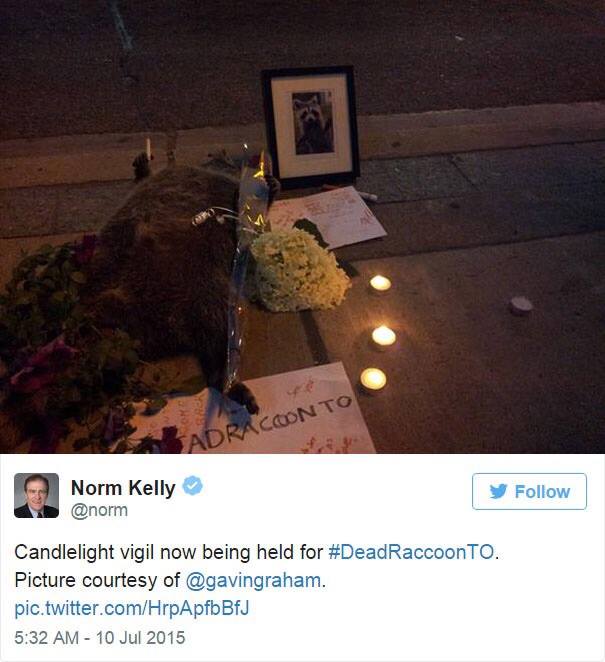 .
This was a social media event in July .  The body of a raccoon was found and reported.  A spontaneous mock-memorial grew up around it.  It was all recorded on Twitter, with even a council member  (Norm Kelly) participating.  I think it makes a fascinating commentary of social media through parody.
.